Calendar Clings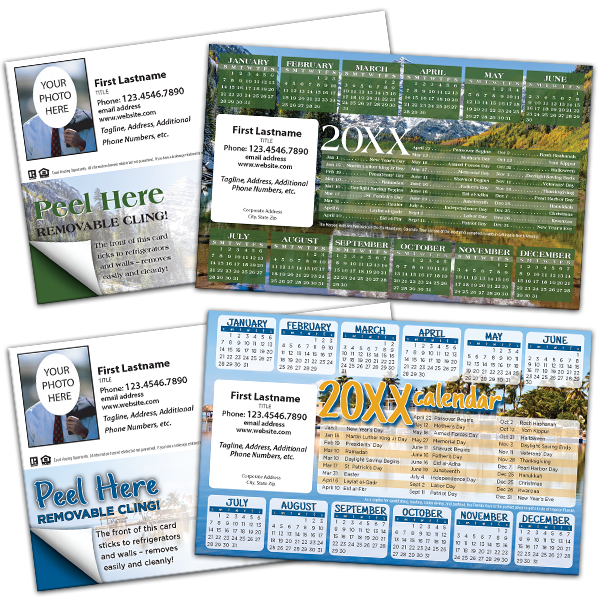 12 month Removable Cling Calendar!
Our Calendar Cling products are super unique in that they do not require an envelope in order to be mailed out. We address on the back side, send it out in the mail for you, and the recipient simply peels and sticks up the calendar wherever they choose. If they change their mind and want it on a different surface? No problem. They can easily remove the calendar and move it to a different location. No mess left behind! This material can stick to refrigerators, walls, or any other smooth surface. This one of a kind calendar is very attractive and of course it has a twelve-month shelf life. The recipient will be grateful that you thought of them and they'll be reminded of you and yourservices throughout the year.
The calendars include beautiful imagery, grids for all 12 months, as well as a list of most of the major U.S. holidays.
These products are great for Real Estate Professionals, Lenders, Bankers, Lawyers, Landscapers, HVAC Companies and many more industries. If you want a consumer to remember you and the services you offer, this product will do the trick.

Size: 5.5 x 8.5